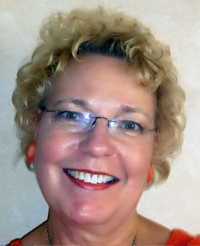 Judi Wyatt
Judi Wyatt of PeaceQuest.ca was primarily responsible for the development of the website's educational activities.
Judi was a high school teacher near Kingston, Ontario and also taught at an American private school in Lima, Peru. She has won three Hilroy Awards for curriculum design and several awards for teaching excellence. She was a debating coach and provincial trainer for many years and took team Ontario and team Peru to national and world finals. She is the coordinator of The Poverty Challenge, an experiential educational event to teach participants about living in Canadian urban poverty. She has been a peace activist since 1980.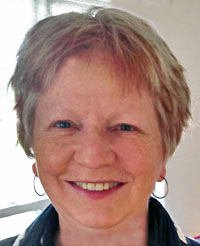 Linda Dale
Linda Dale, executive director of Children/Youth as Peacebuilders (CAP), was primarily responsible for the development of the website's galleries.
Linda has considerable experience in both exhibit development and work with young people living in wars and post-conflict situations. She has curated seven exhibits on social justice issues, including three exhibits relating to children's experiences of war as refugees, child soldiers and victims of genocide. Her work has included art workshops, participatory research and projects on children's rights and their contributions in peacebuilding. Through her work as CAP director, Linda has worked in Angola, Bosnia, Burma/Thailand, Cambodia, Colombia, Côte D'Ivoire, Northern Uganda and Rwanda.
Julia Krolik
Julia Krolik, founder and creative research director of Art the Science, provided design, media and user experience expertise and developed the website.
Julia is a published scientific researcher and exhibiting artist. Her diverse background enables a rare cross disciplinary empathy and she continuously advocates for both art and science through several initiatives. Julia is the co-founder of Art the Science, an organization dedicated to uniting and empowering artists and scientists to collectively advance scientific knowledge. She is also the co-founder and CEO of Theory Jar, a creative technology agency, currently working on a software tool that translates scientific jargon into everyday language. Julia frequently consults with various organizations, helping them with outreach and knowledge mobilization, often using creative technology.